Claim Your FREE eBOOK Right Now!
GET STARTED HERE TO GET YOUR FREE DIGITAL COPY ON NATUROPATHY BY
M.K GANDHI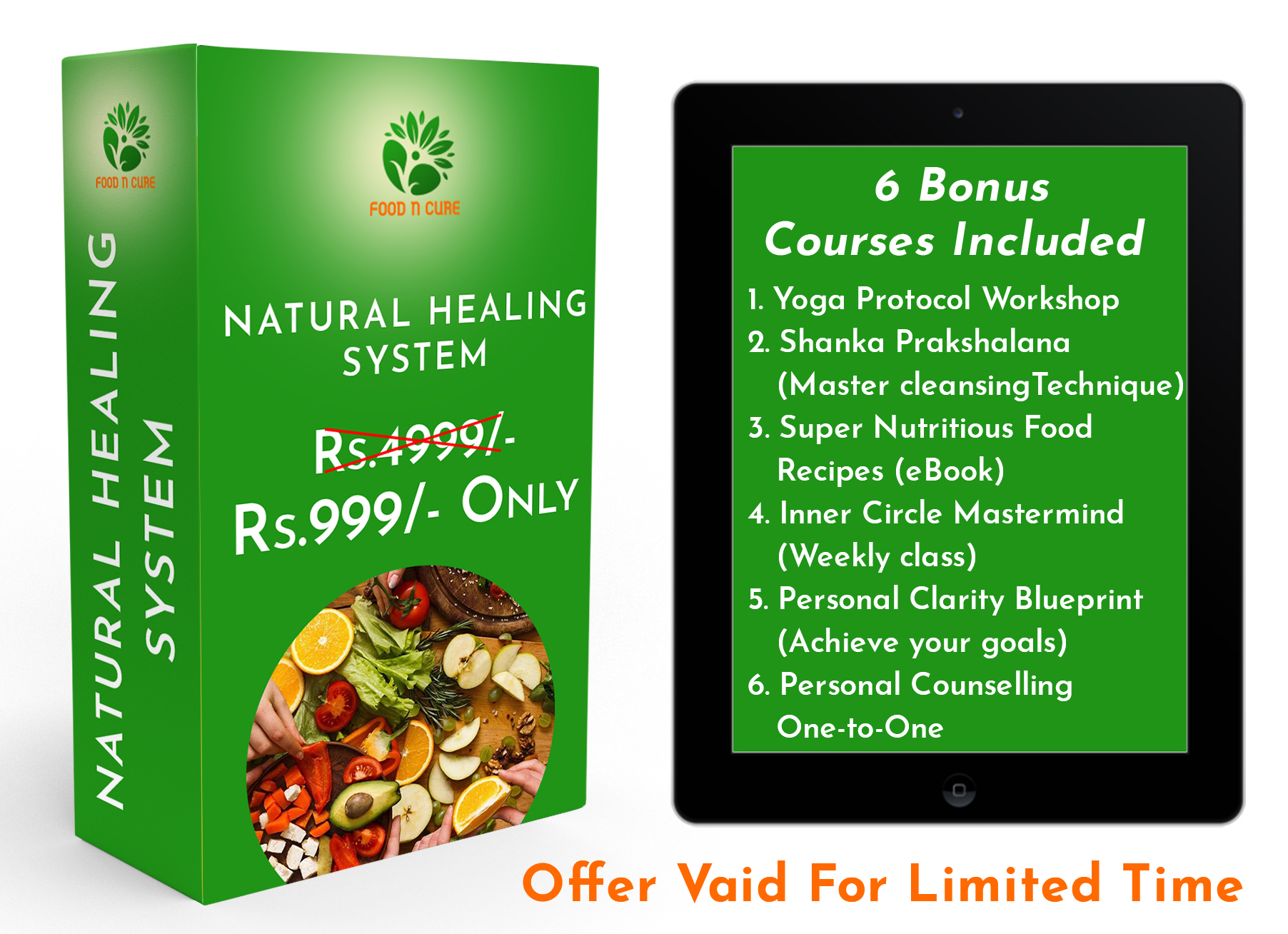 Learn how to lead a disease-free & medicine-free life, cure diabetes, excess weight, thyroid, skin problems, high blood pressure, hair fall, fatigue, PCOD, cervical, arthritis or any other chronic disease – simply by changing your diet, without medicines.
In this two-day online webinar, you will receive deep knowledge about the laws of Mother Nature and what she designed for us to eat.
You will transform your relationship with self and food, and take your participation in the journey of life to the next level. From now onwards, you will live your life to the fullest, being unstoppable and fully self-expressed.
What the webinar includes :
– Instructed guidance & coaching by Nutritionist and Naturopathy Coach
– Downloadable files of the meal plan & morning schedule
– WhatsApp support group – After the webinar, you will be in touch with Wellness Coaches
– PDF's of books to read after the webinar to gain deeper knowledge & motivation to follow the lifestyle

Date & Time :
This online workshop will be held over 2 days – Saturday and Sunday. It will be 3.5 hours long on each day (with breaks in between).
DAY 1 – 9th May 2020, 9:00 am – 12:30 pm
DAY 2 – 10th May 2020, 9:00 am – 12:30 pm
Kindly ensure that you are free on both the days and come online 15 minutes before time.

Speaker :

Amit Gupta & Sujata Gupta

Language of Instruction :
A combination of Hindi & English

Frequently Asked Questions :
1. What is a webinar?
A webinar is a web seminar. Webinars are a way for participants in many different locations to see and hear a speaker.

2. How do I sign up for this webinar?
After you buy tickets for the webinar, your registration will be confirmed. Soon after, you will receive a confirmation email with the link to access the webinar (within 24 hours). On the day of the webinar, click the link (15 minutes before the scheduled start time) and you will see the welcome screen for the webinar.

3. What kind of equipment do I need for this webinar?
All you need is a computer or laptop with an Internet connection. To listen to the audio, you may use your computer's inbuilt speaker or attach microphones to it. We recommend keeping a notebook & pen ready to take lots of notes. Also, find a quiet place to sit where no one can disturb you.

4. How do I ask a question during the webinar? Will my question be answered?
During each live webinar you can ask a question by typing it into the question box that appears. We will do our best to answer as many questions as possible during the webinar itself. If your question is left unanswered, we will form a WhatsApp support group, where you can send your question & our team will reply at the earliest.

5. I can't make the webinar at the scheduled time. Can I view the webinar at a later time?
Yes, we will be recording the webinar and will post the video recording and slides online afterwards. We'll send out an email to you 1-2 days after the webinar with a link to the video and slides.

6. Can I just attend one day of the webinar?
No. We will only cover half the curriculum on each day. In order to follow the lifestyle successfully, you need to understand & implement 100% of the FoodnCure philosophy.

7. I still have questions about the workshop…
Please drop an email at [email protected]
Transform Your Health, Join Our
"Natural Healing System - Online Course"
Sign up for a FREE 90-minute LIVE webinar